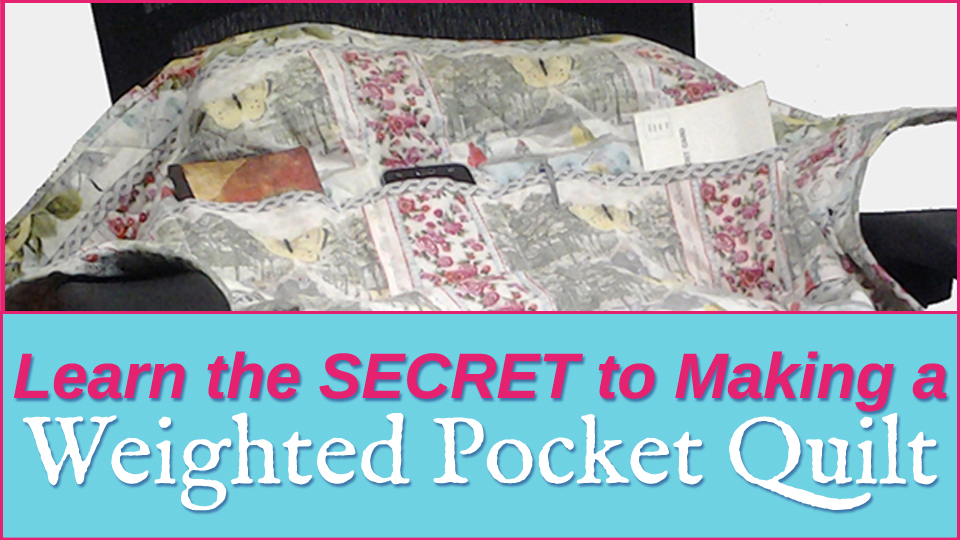 Learn my secret to making a Weighted Pocket Quilt today! A project near and dear to my heart, they are a perfect solution for anyone with limited mobility!
Weighted Pocket Quilts are easy to make and more importantly offer a stylish accessory to look and feel fabulous when sitting is your only option. What a wonderful way to improve access to personal items for anyone who is mobility challenged, whether in a wheelchair or sitting in a recliner.
While the basic concept is to provide an attractive lap cover that will also hold various personal items, learn my secret that makes all the difference. Ideally, a Weighted Pocket Quilt can be used to store items much like we would use a purse or backpack. Varying size pockets allow for a wallet, phone, comb or even a book.
Weighted Pocket Quilts are a great variation of a lap quilt for watching TV, too, with plenty of room for remotes! Sign up for this free course and learn to make a Weighted Pocket Quilt for someone you love.